THE REAL ITALIAN ESPRESSO AT YOUR HOME.

Pepita: mini in design, maxi in taste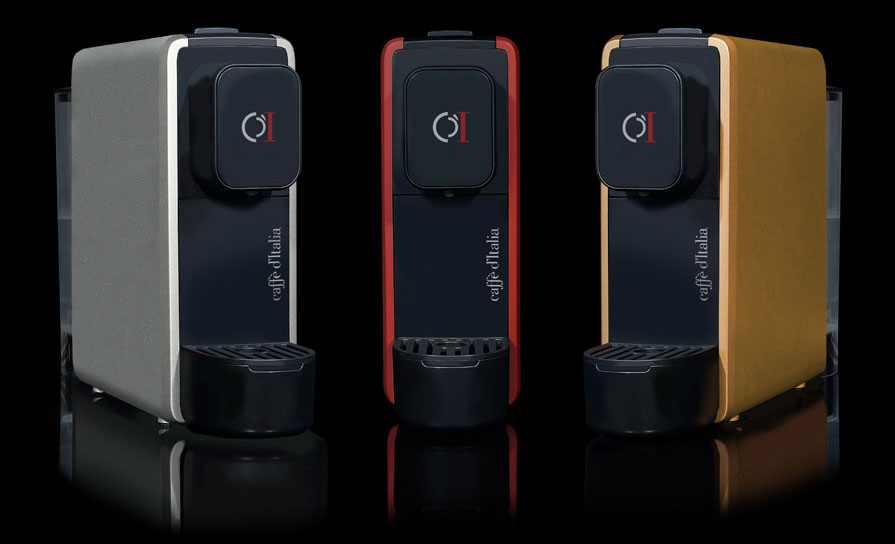 Dispensing of 17 products – 3 colours
Compact design for maximum adaptability and functionality of use. The new Pepita Caffè d'Italia machine is a little gem, and not just to be hidden away in your home!
Excellent quality short and long espresso coffee in espresso cups, drinks from soluble preparations and infusions from selected leaf products, all guaranteed by the passion and continuous research that has always distinguished us, to offer only superior taste experiences.
dimensions: cm. 32 (D) x 80 (L) x 22 (H)     voltage: 220/240V 50/60Hz     power: 1100W     pump pressure: 19 bar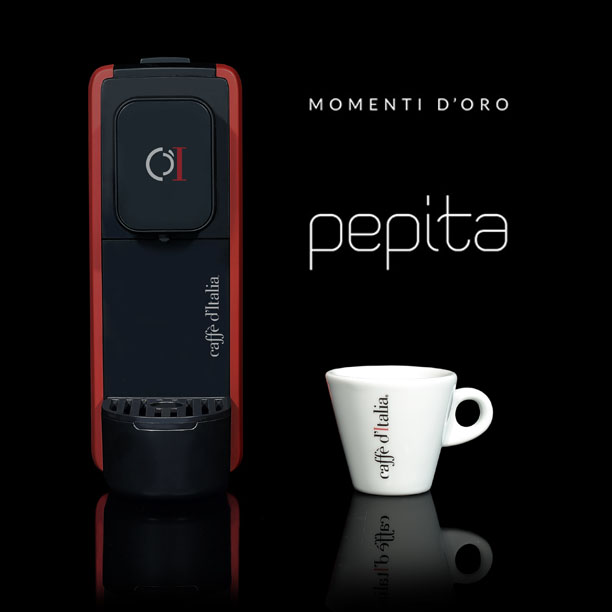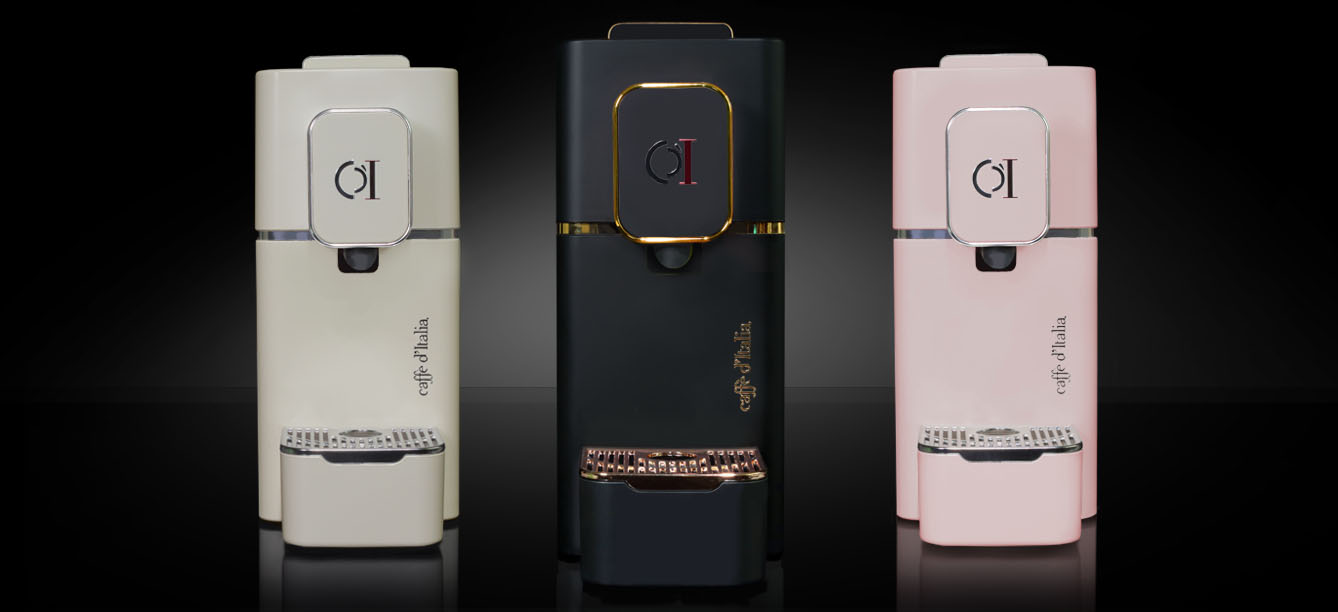 Dispensing of 17 products – 1 liter tank – 3 colors
The espresso machine is small in size but big in performance. Automatic stand-by to improve energy consumption, short coffee button and long coffee button with customizable drink height adjustment, ideal cup compartment for an easily removable espresso cup to get the right space for cappuccino cup …. in a bit, the new coffee machine Caffe d'Italia, ideal for your home. Dimensions: mm. W(107)H(242)D(360)
MAGICA & MAGO: the espresso machine with milk frother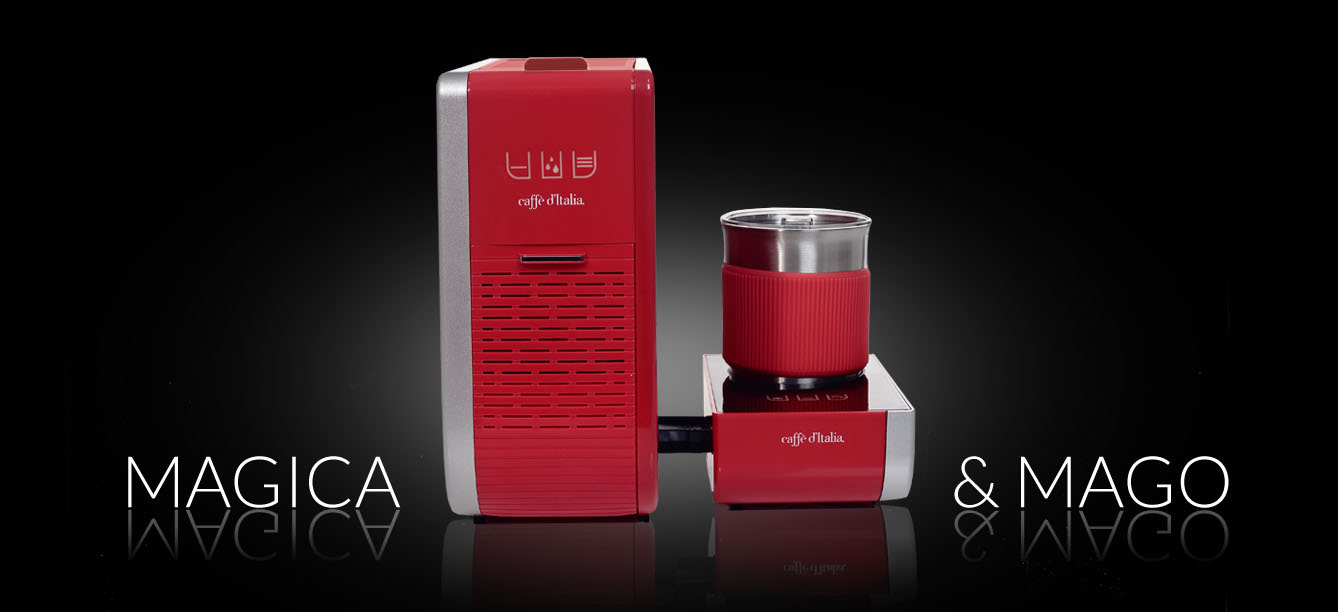 Let yourself be surprised by the magic of a perfect espresso coffee, from every point of view, including the design; as unique as the Caffè d'Italia system, because the capsule's shape is inimitable, from which we took inspiration to create the lines of this small but great appliance. Italian style, because for us Italians having style means to keep up with the times … like the technology inside: – Automatic stand-by after 10 minutes of inactivity for intelligent energy saving. – Two programmable volumes – Adjustable cup holder for espresso or mug. Attention to detail, the light of the cup compartment and the retractable sliding door really give to this machine a "touch of magic". Magica can be completed with the practical and functional Mago milk frother.
Preparing a good milk foam to stain and / or to delight your espresso, getting a thick and fluffy cream to enjoy a cappuccino, it will be a breeze: just for milk, press the central button (hot milk) and wait a few minutes; at the end, a sound signal will alert you and it will be ready to be combined with the espresso coffee obtained from our Magica. Magica and Mago … and the magic of cappuccino is realized with a few simple gestures under your eyes. But Mago it's really magic in the preparation of hot chocolate: add to milk about 30 gr. cocoa and press the right button (chocolate) and wait a few minutes; at the end, a sound signal will alert you that your hot chocolate is ready to be enjoyed.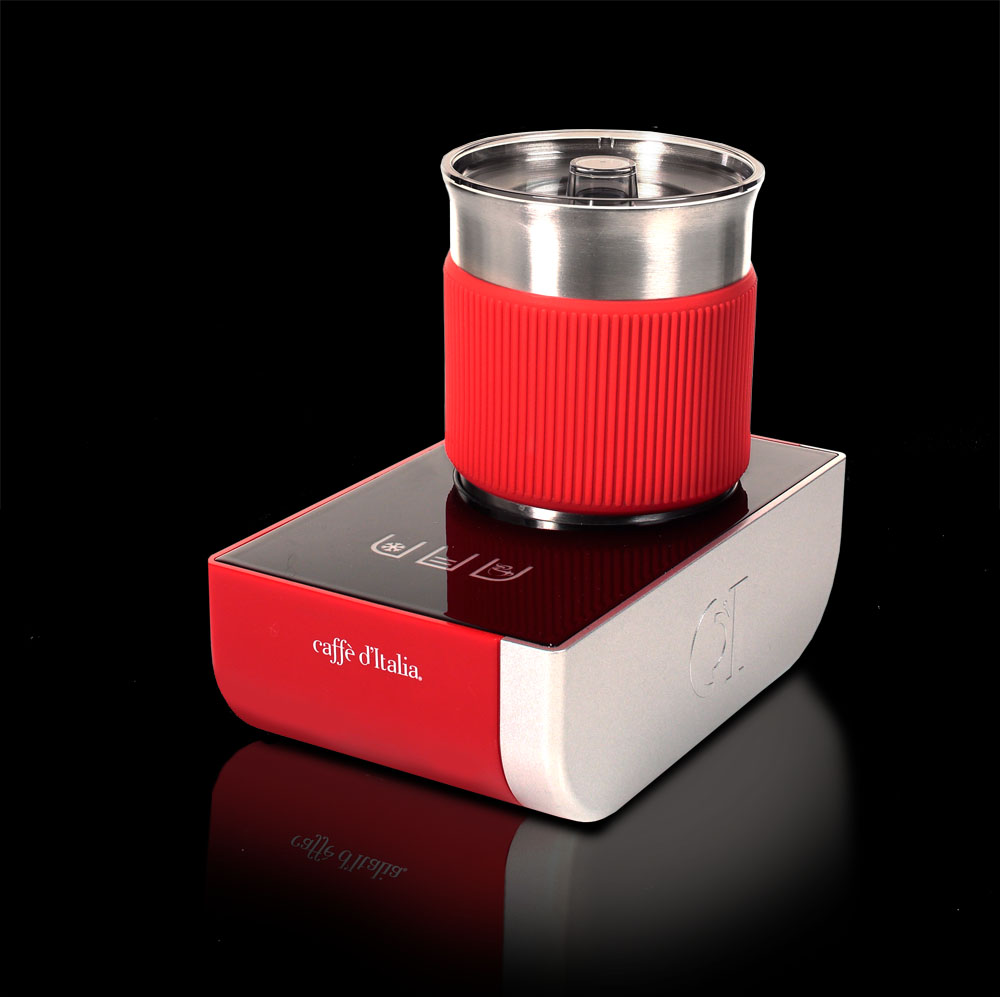 BIRBA: the 100% made in Italy espresso coffee machine  

Up to 17 different products – 1lt tank – 400 watt – 10 different colors – 100% Made in Italy
Caffè d'Italia brings you the Made in Italy at work or at home. News 2020: the new "BIRBA", machine of totally Italian construction, compatible only with Caffè d'Italia system. Thanks to the capsule housing with automatic disposal, water pressure and of course our square capsule, we managed to get a result in the cup that will amaze you. Try to believe it!

CHIKKO: The coffee machine for the whole family
CHIKKO:  style, colors and design suitable for every kitchen!
Very simple and convenient to use thanks to the sliding door "slide". The control buttons allow you to program the height of the coffee and other drinks. It has automatic "stand-by" mode and compartment cup rest adjustable in height.
TECHNICAL DATA
Nominal Voltage: 220-240V -50/60HZ
Rated Power: 1000W
Water tank capacity: 0,85lt
High pressure pump: 19bar
Energy save system: in stand-by 0,5 W
Weight: 4,00 kg
Size of the appliance: LxHxD mm 167x254x300
Compliance: CE/GS/Rhos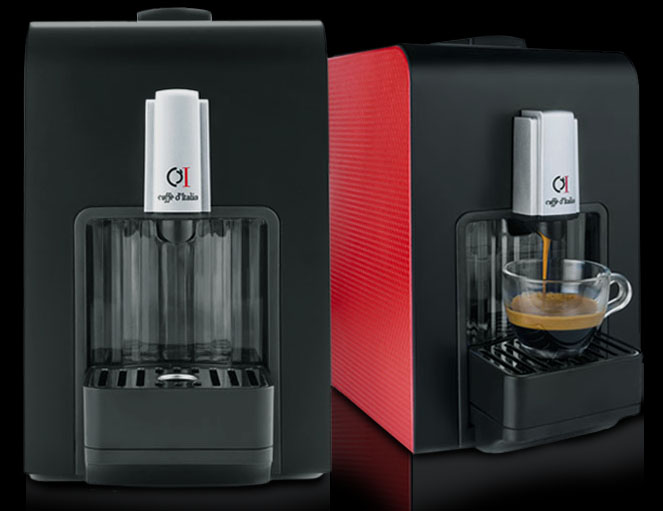 CHIKKO adapts to your kitchen: shape, colours and size.
Accessories to offer an espresso or a drink with elegance!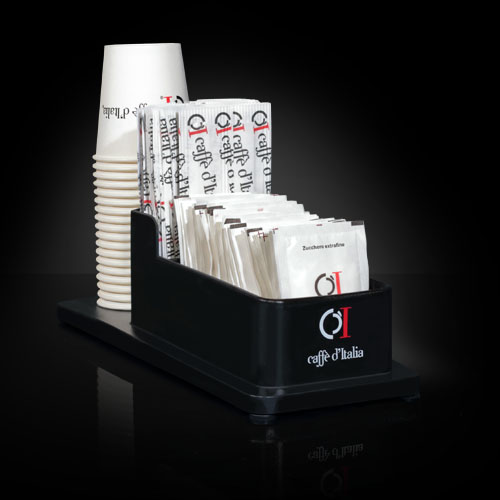 Sugar bags holder, stirrers and glasses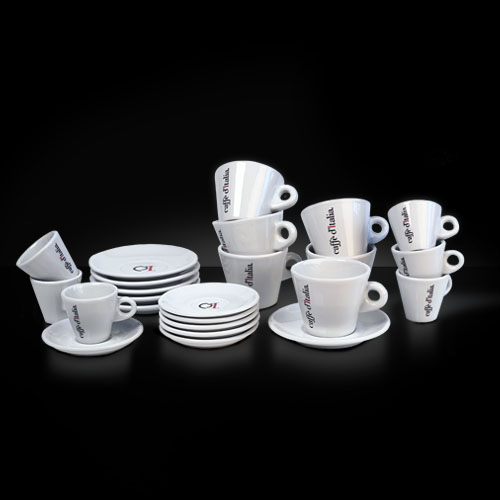 Porcelain cups