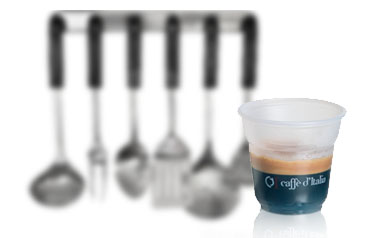 THE REAL ITALIAN ESPRESSO AT YOUR HOME.
Chiccko. Compact and functional, since minimalist and modern design, ideal for home use and / or the office. It occupies a limited space and allows you to enjoy, as well, the different coffee blends of Caffè d'Italia and also all the other products. Available in 3 colours: black/red, black&silver, black&black

BIRBA: the 100% made in Italy espresso coffee machine  

Up to 16 different products – 1lt tank – 400 watts peak – 7 different colours – 100% Made in Italy
Caffè d'Italia brings you the Made In Italy at work or at home. New this year: "Birba", our coffee maker fully of Italian manufacturing, only compatible with the Caffè D'Italia system. Thanks to its room capsule with automatic discharge, water pressure and, of course, our square capsule, we managed to achieve the final coffee mug that will impress you. Try it yourself!

MAGICA & MAGO: the espresso machine with cappuccino
Let yourself be surprised by the magic of a perfect espresso coffee, from every point of view, including that of the coffee machine designed and projected to make it. "Unique" design, because the Caffè d'Italia system is unique, because the shape of our capsule is inimitable, from which we took inspiration to create the lines of this small but great appliance. Italian style, because for us Italians to have style "makes the difference" and makes us feel in step with the times … like the technology that is found in this little jewel of the house: – Automatic stand-by after 10 minutes of inactivity for intelligent energy savings – Two volumes programmable to have "without thoughts", the desired amount of coffee – Adjustable cup holder for espresso or mug cup – Attention to detail: the cup compartment light and the retractable sliding door really give this machine a "touch of magic". Magica can be completed with the practical and functional Mago milk frother.
Prepare a good milk foam to stain and / or enrich your espresso, get a thick and soft milk cream to enjoy a "good to lick mustache" cappuccino, it will be a breeze: just pour the milk, press the button central (warm milk) and wait a few minutes; at the end, a sound signal will warn you that your milk foam is ready to be combined with espresso coffee obtained from our Magica. Magica and Mago … and the magic of cappuccino is achieved with a few simple gestures under your eyes. But where Mago really does magic is in the preparation of hot chocolate: pour the milk, add about 30 gr. of cocoa and press the button on your right (chocolate) and wait a few minutes; at the end, a sound signal will warn you that your hot chocolate is ready to be tasted. Mago can be used individually or it can be connected and powered directly by Magica.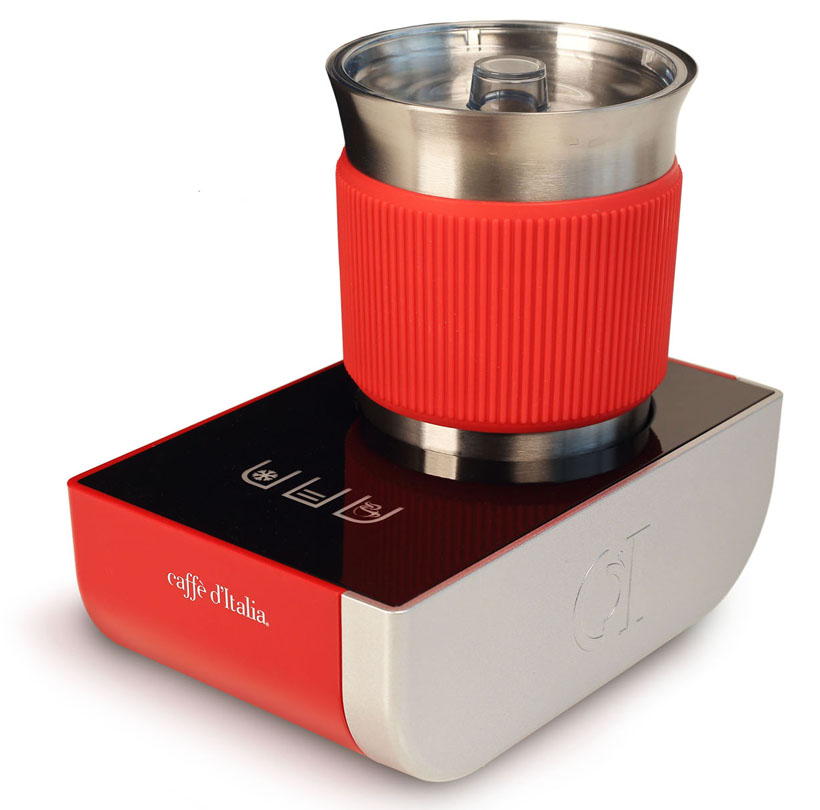 CHIKKO: The espresso machine for all the family!
CHIKKO: useful for your kitchen design and reliability
Very easy and comfortable to use thanks to the sliding board and the programmable control keys to adjust the height of the coffee and other beverages. Automatic power saving mode and Drip try adjustable in height.
CHIKKO: Style and designs for every kitchen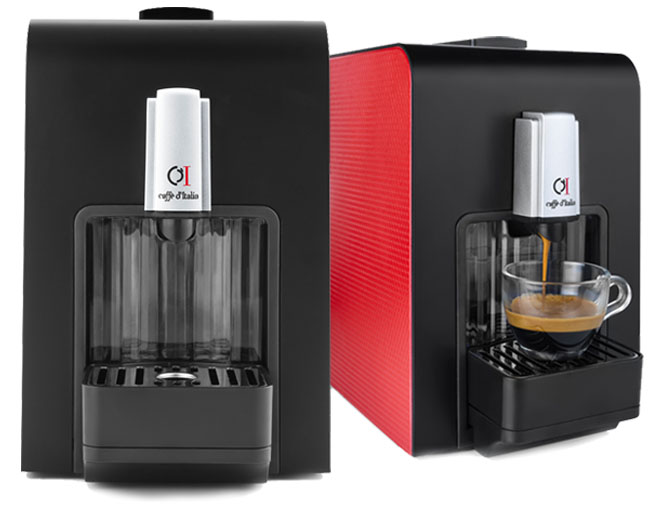 TECHNICAL DATA
Nominal Voltage: 220-240V -50/60HZ
Rated Power: 1000W
Water tank capacity: 0,85lt
High pressure pump: 19bar
Energy save system: in stand-by 0,5 W
Weight: 4,00 kg
Size of the appliance: LxHxD mm 167x254x300
Compliance: CE/GS/Rhos
With Caffè d'Italia's merchandiser  you can offer an espresso coffee or a instant beverage in the best Caffè d'Italia way.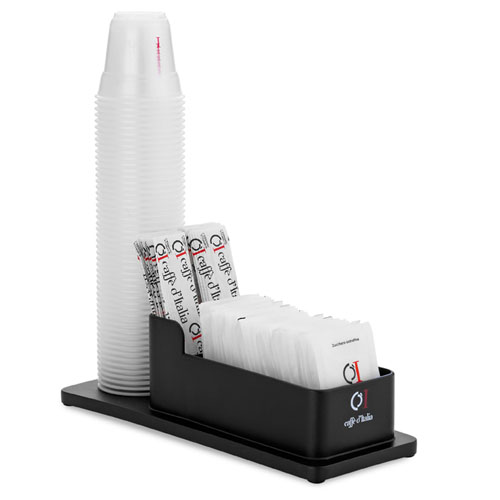 Sugar bags dispenser, stirrers and glasses

Glass cups for coffee and cappuccino